ExpresSync
ExpresSync, Logos Solvo's SIM and Handset Backup solution, provides subscribers with the ability to backup and restore both the SIM and handset phonebooks, enabling them to easily retrieve their contacts in case their mobile phone is lost. ExpresSync is deployed as a stand-alone solution, and can alternatively be integrated with our TerraBook application.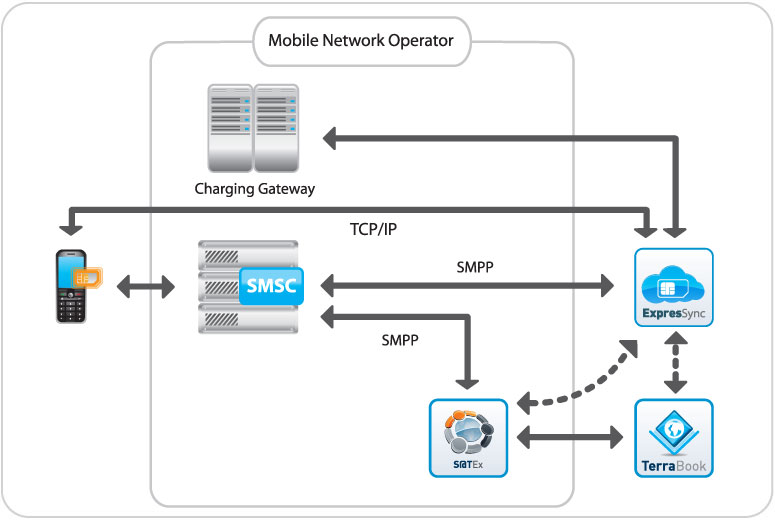 Overview
ExpresSync is a comprehensive solution that enables subscribers to easily manage and save their contacts on demand, directly from their handset, or through the MNO's web portal. When the handset and/or SIM are changed, the subscriber has the option to restore their saved contacts to both the new handset and SIM.
Key Features
Personal Cloud Storage
Subscribers' contact data is safely and securely stored in the SIM and Handset Backup
database, and can be accessed at any time at their convenience. Access can be either from their handset, or through an optional web portal.


Full back up & Restore of the phonebook/contact list on the SIM and handset
In many markets the majority of subscribers have no mechanism for protecting their contact data against loss. ExpresSync gives subscribers the assurance that their data will always be available, even when their handset is lost.


Contact Migration
Subscribers usually have no way of moving their contacts from one SIM or handset to another. ExpresSync makes it easy for a subscriber to restore contacts from the database to their new handset or SIM.


Ease of Use
The subscriber interfaces have been designed to ensure that all subscribers find it simple to use the service. Minimal setup is required, and the subscriber is guided through each step.


Existing Contacts restore even on a new phone number
ExpresSync provides the ability to synchronize existing contacts to a new phone number if the subscriber changes their number.


Compatible with TerraBook application
If the subscriber uses TerraBook then ExpresSync backup data can be accessed as TerraBook phonebooks. Refer to the TerraBook page for more information on this product from Logos Solvo.


Automatic Synchronization
Changes in the SIM or handset contact data (add/edit/delete) from the web are synchronized automatically to the SIM/Handset on the next synchronization event.

Benefits to Network Operators
Additional VAS revenue through monthly subscription.

Lower churn as subscribers cannot access their contacts from another MNO.

Benefits to Subscribers
Real Time backup on server
Any change in SIM/handset contact information is automatically updated on the server during the next synchronization event. The subscriber has the option of manually initiating synchronization.


Contacts safely secured
Never lose a contact again if the handset is lost.


Smooth Back-up
Simplified migration of contacts between handsets and SIMs.


One account, multiple handsets
Support for multiple handsets from the same subscriber account.


Integration with Terrabook and S@TEx
TerraBook and S@TEx integration provides enhanced server based phonebook
access mechanisms.


Back-up from the Web
Subscriber can also use a web front-end for accessing contacts on the server.